KeepKey
$

55.00 On Sale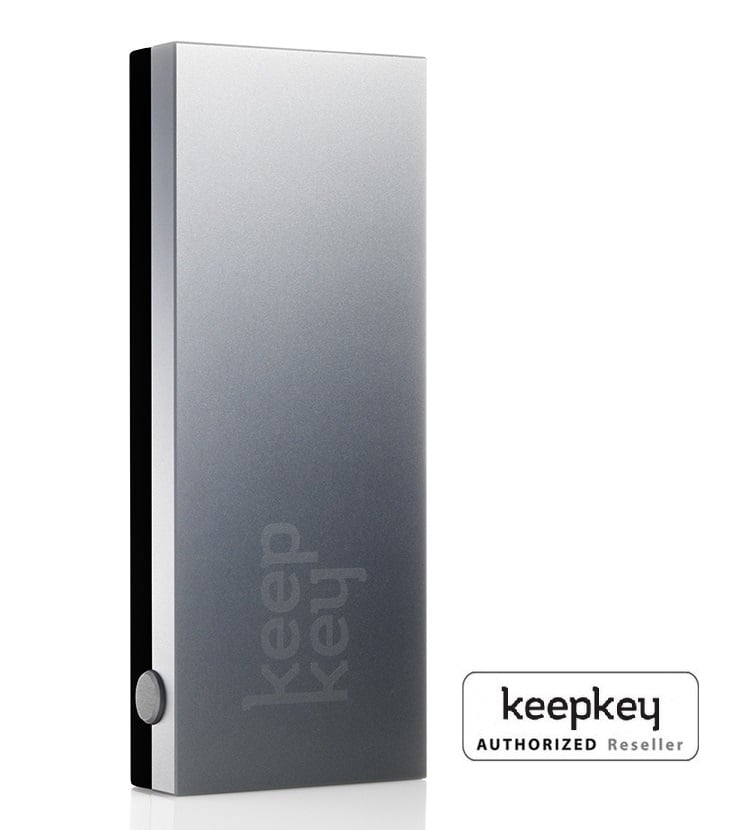 NEW IN STOCK!
> FREE US PRIORITY 1-3 DAY SHIPPING <
*Go to checkout for international shipping fee
>SIGNATURE DELIVERY CONFIRMATION REQUIRED FOR ORDERS OF 2 OR MORE UNLESS WAIVED BY REQUEST<
________________________
What is it?
KeepKey is a CRYPTOCURRENCY WALLET that safely secures the storage and transaction of Bitcoin, Ethereum, Litecoin, Namecoin, Dogecoin, Dash, and Testnet. KeepKey is a USB device that stores and secures your bitcoins. When you entrust KeepKey with your money, each and every bitcoin transaction you make must be reviewed and approved via its OLED display and confirmation button. It now becomes nearly impossible for virtual attackers like malware or viruses to steal your valuable bitcoins.
What does it feature?
KeepKey is the most secure bitcoin wallet available. During initialization, you are given the one-time opportunity to write down a backup of your KeepKey in the form of a twelve-word recovery sentence. If your KeepKey is lost or stolen, you can safely recover your device and its bitcoins without compromising the security of your private keys. KeepKey does not have an operating system, the layers that viruses, malware, and key loggers infect do not exist on the device. Using KeepKey gives you confidence that hackers can't get to your bitcoins.
How secure is it?
Very! Your private key is stored securely on your KeepKey, never leaving the device. Your KeepKey is PIN-protected, which renders it useless even if it falls into the wrong hands.